APICS has partnered with American Public University System (APUS), the accredited institution comprised of American Public University and American Military University, to help you earn the respected Certified Logistics, Transportation and Distribution (CLTD) credential.
APICS chose APUS because we offer our students an affordable, quality online education that is respected by corporate, government, and association employers nationwide.
Our online, instructor-led CLTD prep course is taught in a flexible, asynchronous format. This means you can log in and study from anywhere at any time during the session taught by our university subject matter experts. You'll learn in our online classroom with access to the APICS CLTD Learning System. The course will include faculty presentations, guest lectures, podcasts, and discussion boards.
Our price for the CLTD prep course is $2,200 and includes all course materials and the CLTD exam fee. Choose AMU or APU to learn more about the APICS CLTD prep course and to register.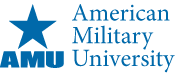 American Military University (AMU) was founded in 1991 to provide relevant and affordable distance education to service members worldwide. Today, AMU is the leading provider of education to the U.S. military, with a reach that extends to veterans, mission-driven national security and public safety professionals, and more.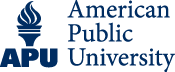 In 2002, American Public University (APU) was established to provide a broader audience of motivated working adults access to the same quality, affordable, and flexible programs offered at AMU. Today, the APU student body is full of ambitious professionals from all fields sharing a common motivation for continuing their education and preparing to reach their career potential.