Federal Managers Association (FMA) has partnered with American Public University System (APUS), the accredited institution comprised of American Public University and American Military University, to jointly support your career development goals.
FMA chose APUS because we offer our students an affordable, quality online education that is respected by corporate, government, and association employers nationwide.
Whether you choose AMU or APU, we know you set the bar high, expect to work hard, and are looking for a university that is equally invested in your success. At APUS, the choice is yours.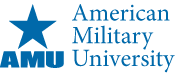 American Military University (AMU) was founded in 1991 to provide relevant and affordable distance education to service members worldwide. Today, AMU is the leading provider of education to the U.S. military, with a reach that extends to veterans, mission-driven national security and public safety professionals, and more. AMU students appreciate our dedicated support staff trained to help service members and veterans navigate the nuances of the military higher education terrain. Some of the most popular of our 200+ programs taken by AMU students include homeland security, intelligence studies, and emergency and disaster management.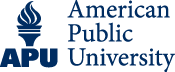 In 2002, American Public University (APU) was established to provide a broader audience of motivated working adults access to the same quality, affordable, and flexible programs offered at AMU. Today, the APU student body is full of ambitious professionals from all fields sharing a common motivation for continuing their education and preparing to reach their career potential. These students know the importance of choosing programs that are relevant to their interests today as well as the job market tomorrow. Some of the most popular of our 200+ programs taken by APU students include business administration, psychology, management, and education.